Question of Nemo (08.27.2022): Why is Return to Monkey Island being released on 19 September instead of Christmas, which would be better commercially?
A: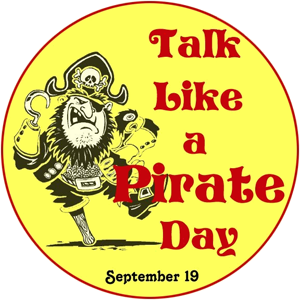 The 19 September is a strategic and well-considered date because the new instalment of Ron Gilbert's famous point-and-click series is being released on
International Talk Like A Pirate Day
in the USA.
An April Fool's Day?
Ron Gilbert, its creator, first promoted his game for this year in what appeared to be an April Fool's joke, but a few days later it turned out that he wasn't really joking. The new game is a direct sequel to
The Secret of Monkey Island
and
Monkey Island 2 : LeChuck's Revenge
.
The video trailer for September 19:
Heavyweight studios
Return To Monkey Island, by Ron Gilbert's
Terrible Toybox
in collaboration with
Devolver Digital
and
Lucasfilm Games
.
Terrible Toybox has a new and important partner this time: , who co-wrote and co-designed many legendary point-and-click games at LucasArts, including the first two Monkey Island titles.
The game will be available on PC and Nintendo Switch.
Until the game is released