Question of Anonymous (04.15.2016): How old was Blackbeard when he died?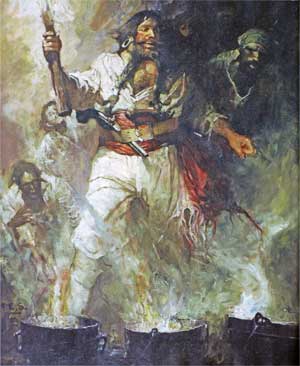 A:
Blackbeard
would have been about 38 years old when he died; his exact birth date is unknown, but it is around 1680.
He died on November 22, 1718 in a violent struggle against Lieutenant Maynard of the Royal Navy.
© Blackbeard in smoke and flames, painting by Frank E. Schoonover - 1922